Chair SpinaliS Hacker
$1,690.00
$1,790.00
saving
$100.00
| /
Chair SpinaliS Hacker
$1,690.00
$1,790.00
saving
$100.00
| /
Product Info
Best selling model
Designed to fit all genders and most body types
Body type: 5' - 6'4' in height & 100 lbs - 250 lbs in weight
Typical workplace type: desk job
Max load up to 300 lbs
Durable steel frame and Italian fabric
Body height 5'5''to 6' 3'' fits medium gas lift
If you are shorter than 5'5''order short gas lift
Details
Hacker is the most popular and best-selling model of all SpinaliS chairs because it was designed for all body types. Hacker is very popular among IT specialists but also others who spend hours a day in front of the computer.
This model is suitable for all genders and is also becoming increasingly popular even among teens. Hacker has a movable seat that follows all the body movements and improves posture. The patented seat on the spring eliminates our frequent incorrect sitting habits like the forward head posture or slouching. The Hacker's seat, backrest, and armrests are height adjustable.
Due to its' modern design and reasonable size is suitable for offices, same as home offices. All SpinaliS chairs are made of high-quality German steel ensuring a long life. The standard frame colour is black, a chrome finish is an upgrade for an extra cost. The durable Italian upholstery Renna - description here comes in many colour options. The upholstery is easy to clean and is very pleasant to touch, even for demanding users. SpinaliS HACKER will get your back covered during long hours at work or in front of a home computer!
Parameters
Medium gas lift range:

 

seat 19.7'' - 24.0''

Large gas lift range:

 

seat 20.7" - 24.8"

Small gas lift range:

 

seat 18.5'' - 20.1''

User Height:

 

5' - 6'4''

Body Type: 

all

Adjusting options:

 

seat height, backrest & armrests height

Seat dimensions:

 

width: 16.5'', depth: 16.5''

Max load:

 

300 lb

Chair weight:

 

36.5 lb
Customer Reviews
10/28/2021
Christian T.

Montreal
I recommend this product
Extremely happy
We purchased first one chair for our son who had back problems, although much younger than us! The service was great, it was shipped in time for his birthday. Then we bought another one for myself and I found it GREAT. I never had a chair like this, it is really useful to avoid sitting in an improper position. After a while I decided that my wife should have one too! The only regret: we should have bought them long time ago. They seem a little bit expensive BUT you should consider the money you would spend on treatments for your back without it when making your decision. The chairs fit quite nicely in our very small office and they are very comfortable. Besides, we ended up buying a 4th one for our son's wife for her birthday!
10/21/2021
Anthony B.

United States
I recommend this product
Yes
So far, this chair is comfortable and easy on my back. The movement of this chair had eased the tension and my back and is contributing to the healing of my back while still allowing me to continue to work.
10/14/2021
Ted D.

Surrey
I recommend this product
It's Awesome
I love this chair. It's an investment in your long term health. I rotate between this chair and a stand up desk throughout the work day and it makes my productivity better, strengthens my core and helps me sit with better posture. I now have two of these chairs, one for the office and one for home!
10/13/2021
Colin W.

Vancouver
I recommend this product
Yes
I loved my Spinalis chair so much I got one for each of the other three members of my family!
10/08/2021
Nano H.

Burnaby
I recommend this product
Yes
It's been a godsend for my back. I'm on virtual calls a ton for work and the active sitting Spinalis chair has really help alleviate the pain.
10/06/2021
Richard

Canada
I recommend this product
Best Chair I have ever used
I need to sit a lot and my back was aching every day. Since sitting in this hacker chair I feel less tired and have no back pain. I also noticed I don't need to stand up and stretch anymore so I guess the chair is keeping me in a good shape! I believe it saved my back! Thank you! I highly recommend Spinalis chairs.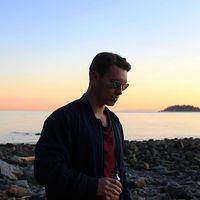 JT
05/21/2021
James T.
Super comfortable and stylish chairs. Awesome for anyone who sits long periods of time and wants to prevent back pain and chronic back issues. Very ergonomic active sitting completely changes the game!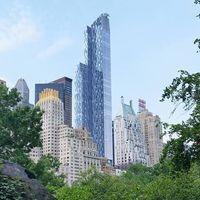 TH
11/16/2019
Tim H.
I have had lower back pain for a couple of years and was seeing a physiotherapist on a weekly basis to help with it. I then heard through a coworker about the Spinalis chair and decided to purchase one. After using it on a daily basis for over five months I have no more back pain whatsoever. I highly recommend this chair especially for those that are in an occupation that requires them to sit all-day.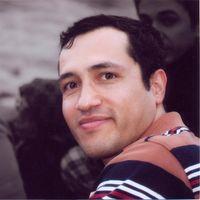 AS
08/22/2017
Alireza S.
If you sit for a long time its a good investment on your back. Its a really different experience sitting on this chair especially if you sit for a long time. Active seating has helped me strengthen my core and makes me much more aware of my posture!