In 1999, SpinaliS Company located in Europe was founded. Many physicians and health specialists have been involved in the process of designing SpinaliS chairs.
The result is a unique worldwide patented system - a seat on the spring - that promoted the active sitting. Within the last 20 years, SpinaliS designed 10 different chair models, collected over 20 worldwide awards, and over 100,000 satisfied customers.
In 2016, SpinaliS Canada was founded

SpinaliS Ambassador - Janette is the founder of SpinaliS Canada Company. Our company distributes SpinaliS chairs all over North America. We have been working with SpinaliS chairs since 2006. We successfully developed the SpinaliS distribution in three European countries and then followed our dream to relocate to Canada. 
At SpinaliS Canada - we know that you would like to be more energetic, less tired, less sore and get your job done faster. Our mission is to help you to achieve that!

To achieve that, you need to change the way you are sitting at work all day. The problem is that most of the office chairs on the market with the fixed seat cause us back pain and tiredness. We believe that you heard about many alternatives people have tried. From kneeling chairs, sitting on therapeutic exercise balls or stand-up desks.
We understand it's not easy to try all that in order to make the right decision. It might be costly, take too long, and you can end up causing yourself more side effect issues too. We have heard thousands of customers' stories who learned that:
Kneeling chairs trade your back pain for knee pain;

How balls without backrests are not providing enough support;

And why the long-standing causes your feet, neck and lower back discomfort.
This is why we always offer you an individual approach. We solve your problems by providing the best fitting active chair or stool, suitable for your body size, workplace type and job needs.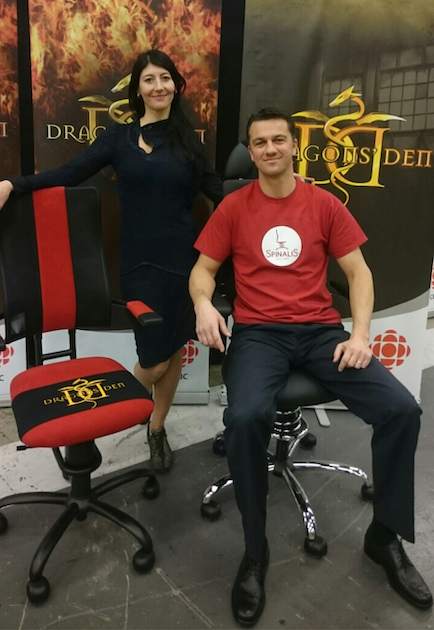 SpinaliS Canada Founders at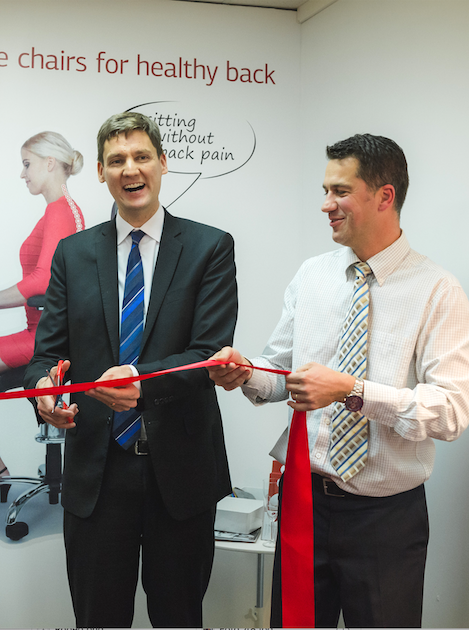 SpinaliS Canada Ribbon Cutting Ceremony