SpinaliS Chair Apollo
$1,749.00
$1,849.00
saving
$100.00
| /
SpinaliS Chair Apollo
$1,749.00
$1,849.00
saving
$100.00
| /
Product Info
Favourite model for ladies, slim men, teens
Body type: 4'8'' - 6' 2'' in height & 85 lbs - 185 lbs in weight
Typical workplace type: desk job, student, artist
Max load up to 300 lbs
Durable steel frame and Italian fabric
Body height 5'5''- 6'3'' fits medium gas lift
If you are shorter than 5'5''order short gas lift
Details
This chair was designed especially for women and slim men. APOLLO's seat on spring copies all your body movements, the active sitting on it strengthens the core and back muscles. It will not let you slouch! The ergonomic design of the backrest will nicely support your lower back and lumbar area.
Thanks to the seat's ideal depth and shortened length of the armrests, you can sit on APOLLO even close to the desk. Even if your lordosis is deeper, the backrest offers constant support of the lumbar area, even when leaning forward towards the keyboard. The height of the seat and backrest with armrests is adjustable. The standard frame colour is black, a chrome finish is an upgrade for an extra cost. The durable Italian upholstery Renna - description here comes in many colour options.
Parameters
Medium gas lift range:

seat 19.7'' - 24.0''

Large gas lift range:

seat 20.7" - 24.8"

Small gas lift range:

seat 18.5'' - 20.1''

User Height:

4'8'' - 6'2''

Body Type:

slim, average

Adjusting options:

seat height, backrest & armrests height

Seat dimensions:

width: 16.5'', depth: 16.5''

Max load:

250 lb

Chair weight:

37.5 lb
Customer Reviews
01/11/2022
Rita D.

Canada
I recommend this product
Yes
Very good! Use in home office & at kitchen table.
01/09/2022
Noora N.

Canada
I recommend this product
Yes
Wonderful experience. Less back pain
10/14/2021
Dasha O.

Port Coquitlam
I recommend this product
I am so obsessed with my chair!!!
It's been an amazing experience!!! I highly recommend this chair to artists who sit long hours!!!
10/14/2021
Patricia G.

Vancouver
I recommend this product
Very happy, I love my chair!
Amazing, I love the design, the color. The quality is high, and it allows me to have perfect posture. Combined with regular chiropractic care, the back pain is gone! Plus the service from Jane and her husband was amazing. They are very professional and kind. I was able to try the same model of chair for a little while before making a decision. They brought it to my place, set it up and explained me how yo use it property. I never felt pressured to buy anything! If you are on the fence, just give it a try.
10/07/2021
Britt L.

Canada
I recommend this product
Accountants you can count on this chair, it has your back!
Britt Lampe, CPA, CGA, Partner at Neweling & Co., Chartered Professional Accountants and Tax Consultants Vancouver, BC. http://www.neweling.ca/ "I am an active person, and my job requires lots of sitting. So I was quite excited when I found out about Spinalis chairs for active sitting. I decided to try one of these chairs in my office for a week. After just two days, I realized that I wouldn't go back to my old chair. Sitting in my Apollo chair is such a treat for my back. I didn't think that my colleagues would need a new chair, but all were eager to try this chair too. Spinalis representative came to our office and made a short presentation about SpinaliS chairs and their benefits for people with intense sedentary jobs, like us accountants. After that, all our staff members got a chance to test SpinaliS chair for a few days. Everyone loved that so we ended up buying chairs for all our staff. Some of us even got one chair for the home office. We are thrilled we invested in Spinalis chairs. Everyone has only positive feedback about it."
10/06/2021
Sarah W.

Vancouver
I recommend this product
Yes
Wonderful. Should have got one sooner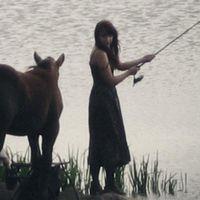 UW
11/02/2017
Ula W.
So glad to find Spinalis brand here in US! It's literally the best chair I've ever had. I've used the Apollo model some time ago while working in Poland. Later, when I moved to US, I missed it so much - but tried to find some alternatives. I've purchased two other popular chairs here, but they still cannot compare to the Spinalis one. (I have a swopper - which is nice for a short time, but too hard for longer sitting + doesn't have such 'hip-motion' mechanism. I also have a steelcase gesture - which is great only when you don't have back problems: ). How happy I was, when I found out about freshly opened Spinalis stores here in US!! I've ordered an Apollo model and I can finally enjoy long time sitting, while feeling active - and extremely comfortable at the same time!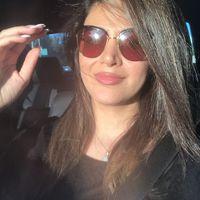 ES
08/22/2017
Elham S.
Active seating has been a great addition to our clinic! The chairs are very easy to adjust to, and not to mention very ascetically pleasing and professional looking. -Elham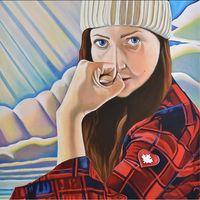 BS
06/30/2017
Brandy S.
In 2014, I had a major surgery for cervical cancer and had difficulty getting my core muscles back and experienced numerous issues with back and neck pain. Between my job as a full-time artist (painter and photographer), old injuries and this surgery, I was struggling with neck stiffness and back pain. I am an active person and maintain my health through exercise, acupuncture, massage, chiropractic, but the thing that was causing me the biggest issue were the days I was working at my computer. I was looking for a solution and a more supportive chair, and I am happy to say that I found it with Spinalis. I have been using my Apollo chair since May 2017 and I must say it is the best chair I have ever owned. Not only has it helped with rectifying my posture as it pushes me upward and forward, it no longer allows me to lazily slouch while I am working. It is impossible to sit 'badly' in this chair and am at the point now where I am almost unable to tolerate other chairs, as most chairs have slant backs and offer limited to no lumbar support. The whole process from dealing with Zaneta, to ordering, to putting the chair together, was a breeze and a pleasure. Zaneta cares about her customers and has an undeniable passion for the product she represents. I would not hesitate to recommend the Spinalis chair to anyone who is looking for a healthier back and a healthier life. This chair is well worth the investment, it is an investment in your health and without it, you have nothing.