Product Info
Affordable Ergonomic desk chair with confirmed health benefits
Designed for all genders
Body type: 5' - 6' in height & 120 lbs - 300 lbs in weight
Typical workplace type: desk job, study chair
Max load up to 300 lbs
Body height 5'5''- 6' fits medium gas lift
If you are shorter than 5'5''order a short gas lift
Details
The Ergonomic model was designed after many years of experience in the field of SpinaliS design. Like with all SpinaliS chairs, sitting on Ergonomic engages the movement in all directions, while improving the posture, relieving the back pain, and offering greater comfort while working behind the desk.
In terms of functionality, this model was designed for people with an average height (5'- 6') due to the fact that the backrest and armrests height is fixed. If you need an adjustable chair that would be used by more different users, we recommend considering, for example, Hacker or Apollo that can offer backrest and armrests height adjustment. The quality of used materials meets the highest standards, the same as of all SpinaliS products. Its frame is made from high-quality steel and is only available in black. You can choose from several upholstery colors.
Parameters
Medium gas lift range: seat 19.7'' - 24.0''
Large gas lift range: seat 20.7" - 24.8"
Small gas lift range: seat 18.5'' - 20.1''
User Height: 5' - 6'
Body Type: average, robust
Adjusting options: seat height, backrest & armrests height
Seat dimensions: width: 16.5'', depth: 16.5''
Max load: 300 lb 
Chair weight: 36.5 lb
Customer Reviews
10/14/2021
Lionel W.

Vancouver
I recommend this product
Love my Spinalis chair!
The service was excellent,they even deliverd it to our office
10/14/2021
Margaret S.

Surrey
I recommend this product
Yes definitely
This is my second one I use one in my office and the other in my home office. They make a huge difference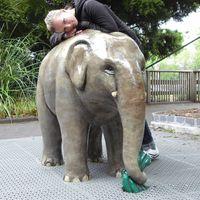 MV
01/25/2017
Míša V.
Really comfy and smart chair. I don´t like long sitting on the chair and sedentary job at all... Who does? But that´s what I´m/we´re (quite often) doing for living. SpinaliS chair is definitely different chair. It´s not torturing my body, such as "normal" chair does. And even after 8 hours of sitting, I feel fresh and I still can enjoy the rest of the day without back pain. Can´t recommend this chair highly enough. It´s a long term investment to my health and well - being, but it´s worth it. And you can try your free trial, if you hesitate. It doesn´t cost anything. ;-)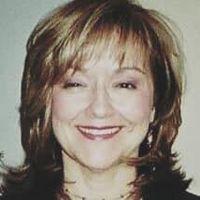 YB
01/18/2017
Yvonne B.
As owner and director of Pacific Spirit Pilates Inc. in my capacity as a specialist in posture and gait and a wide variety of painful issues including back pain, I am impressed with the design of Spinalis chairs. Ergonomics play a huge role in maintaining good posture. Good posture requires deep core muscles to fire with correct timing commonly referred to as core strength. Spinalis chairs provide adjustable back support and chair seats which also require the core to work. These chairs are ideal for long days at a desk.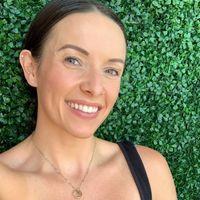 MV
12/20/2016
Mandee V.
I recently got my chair from a homeshow in October 2016 and absolutely love it! I have no more back pain and have actually improved my posture overall. Sitting in the chair is comfortable and overall definitely worth every penny! I know this is and will be extremely beneficial for years to come. I would highly recommend anyone who sits for a long period of time to get one of these chairs!