Product Info
Active stool with a saddle-shaped seat
Designed for all genders, active workplaces
Body type: 5'3''- 6'5' in height & 130 lbs - 300 lbs in weight
Typical workplace type: dentists, doctors, beauticians, tattoo salons, musicians, and similar
Compatible with Stand-up desks
Body height 5'5''to 6' 3'' fits medium gas lift
If you are shorter than 5'5''order a short gas lift
If you are taller than 6'3''order a long gas lift 
Details
Model SpinaliS Rodeo was designed for all genders, active people who need an active working chair like dentists, tattoo salons, surgeons, musicians, etc. Rodeo is a stool, it doesn't have a full backrest, so if you have a desk job, look for other SpinaliS models with a full backrest. This stool works best for users at active workplaces who need to lean forward most of the time. Its' short backrest offers nice support to the lower back. The saddle-shaped seat combines dynamic sitting and relief in the hips and thighs. The height of this chair is height adjustable, with a higher gas pump Rodeo chair can be used also working at higher/elevated tabletops. The durable Italian upholstery Renna - description here comes in four colour options.
Parameters
Medium gas lift range:

 

seat 20.5'' - 25.6''

Large gas lift range:

 

seat 22.4" - 27.6"

Small gas lift range:

 

seat 18.5'' - 23.6''

User Height:

 

5'3" - 6'5"

Body Type:

 

all

Adjusting options:

 

seat height

Seat dimensions:

 

width: 15.4'', depth: 17.7''

Max load:

 

300 lb

Chair weight:

 

33 lb
Customer Reviews
I recommend this product
absolutely!
it is so interesting, it feels so good, better then expected -- I didn't expect much support from the back rest, but it is very supportive and just totally perfect, and I really like resting my elbows on the side that wrap around -- everything is just in the perfect spot. I really appreciate quality, well thought products, I believe in buying one of something that is premium, less garbage and waste. this is it, thank you!
01/12/2022
Darlene K.

North Vancouver
I recommend this product
Over the MOON happy!!!
The service is "second to none". I am so impressed!!
01/11/2022
Kisna C.

United States
I recommend this product
Yes
Good it's nice very comfortable!
10/28/2021
Dr M.

Chatham
I recommend this product
Yes
The chair has been an incredible experience. It has helped me work more efficiently and relaxed. Great purchase and very impressed! :)
10/17/2021
Azeem H.

Toronto
I recommend this product
Yes!
My experience with the SpinaliS chair has been overwhelmingly positive in the six months I have had it. I am glad I use it with glides instead of wheels to keep the chair from rolling unintentionally. The seat is very comfortable and keeps my core engaged. I feel my posture improving.
10/07/2021
David H.

Massachusetts
I recommend this product
Yes! It did take a while to get used to it. It was worth it!
It does what I needed it to do, which is to keep me aware of my spine/back/head/neck while sitting at the piano or at my audio recording/mixing desk.
10/07/2021
Tari S.

Colorado
I recommend this product
Yes!
The chair took a minute to get use to because of the wobble, but once we all adjust we love it! We are aestheticians and work sitting down hunched over most days, this chair has improved our posture and has helped our backs. Highly recommend!
10/06/2021
Karin S.

Vancouver
I recommend this product
Yes it's a good fit for me
This is a good chair for my needs but seating style is personal. It prevents the legs from collapsing in which many people do but may not recognize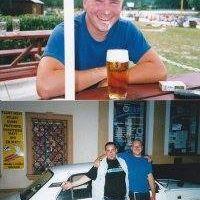 FA
12/25/2018
Filip A.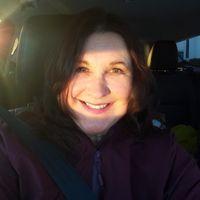 MZ
12/04/2017
Maxine Z.