Chair SpinaliS Explorer
$1,490.00
$1,590.00
saving
$100.00
| /
Chair SpinaliS Explorer
$1,490.00
$1,590.00
saving
$100.00
| /
Product Info
New active stool with a comfortable oval-shaped seat
Designed for all genders
Body type: 5'3''- 6'5' in height & 130 lbs - 300 lbs in weight
Typical workplace type: massage therapists, beauticians, dentists, dental hygienists, musicians, etc.
Compatible with Stand-up desks
Body height 5'5''to 6' 3'' fits medium gas lift
If you are shorter than 5'5''order short gas lift
Details
Model SpinaliS Explorer was designed for all genders, active people who need an active working chair like massage therapists, physiotherapists, dental hygienists, surgeons, etc. Explorer stool is a great alternative to the Rodeo stool. It can be used as a home office chair for users who sit up to three hours a day. If you have a desk job and need to sit longer, look for other SpinaliS models with a full backrest for more comfort and support. The oval-shaped, comfortable seat on the spring promotes active sitting. The height of this stool is height adjustable, with a higher gas pump, Explorer can be used also working at higher/elevated tabletops, reception desks and counters. The durable Italian upholstery Renna - description here comes in four colour options. The upholstery is easy to clean and is very pleasant to touch, even for demanding users.
Parameters
Medium gas lift range:

 

seat 20.5'' - 25.6''

Large gas lift range:

 

seat 22.4" - 27.6"

Small gas lift range:

 

seat 18.5'' - 23.6''

User Height:

 

5'3" - 6'5"

Body Type:

 

all

Seat dimensions:

 

width: 16.5'', depth: 15''

Max load:

 

300 lb

Chair weight:

 

33 lb
Customer Reviews
11/26/2023
Michelle G.

Canada
I recommend this product
Very glad I invested in this beauty! Like sitting on a cloud, my back is so much happier!
These chairs are a game changer for my achy back. They keep my posture correct without even thinking about it. Having a lumbar support is a bonus when you do want to sit back for a bit- and the seat is comfy!
01/13/2023
Lindsay

Canada
They work well for my Explorer chair at veterinary dental clinic
It's much better now that I can stabilize the chair when needed. Thank you for the prompt delivery!
07/03/2022
nicolas w.

Canada
I recommend this product
Extremely happy!
I now want one not only for my tattoo station, but also for my drawing table and my house drawing station! Of course, I got to save up a bit before I can do that, but without a blink I would recommend to anyone this chair. I love the no resistance experience and already feel like it is helping improve my back.
10/13/2021
Mauritz L.

Langley
I recommend this product
Yes very happy
It took some time to get used to the chair but I will never look back. One of the best office chairs I ever had.
10/09/2021
Cindy C.

Nebraska
I recommend this product
I really love this chair and active sitting!
Very good and the people in the sales department were awesome
10/07/2021
Barbara T.

West Vancouver
I recommend this product
yes
excellent My back pain has disappeared!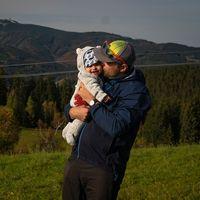 PB
01/17/2017
Petr B.
The most comfy chair I have ever sit in. I suffer from lower back pain and this chair helps me to deal with it while I have to sit and edit videos at my work. Thank you Spinalis !