Chair SpinaliS Spider
$2,090.00
$2,190.00
saving
$100.00
| /
Chair SpinaliS Spider
$2,090.00
$2,190.00
saving
$100.00
| /
Product Info
Comfortable and luxury office chair
Designed primarily for larger body types
Body type: 

5'6'' - 6'6'' in height & 200 lbs - 330 lbs in weight 

Typical workplace type: desk job, law office
Body height 5'5''to 6' 3''fits medium gas lift
If you are taller than 6' 3'' order a long gas lift
Details
SpinaliS Spider is a very comfortable chair with a great style, popular among managers and doctors. The chair's design allows for comfortable seating also for larger body types over 200 lbs in weight. Its' movable seat on a spring copies all body movements, so your core and back muscles are working even while sitting. The seat is softer and its' shape relieves the pressure from the middle part. The backrest is slightly tilted back, which offers sufficient space for larger body types. Spider's luxury upholstery is a combination of high-quality Alcantara and microfiber materials which give the chair a very elegant look. The metal parts of the chair are black, upholstery is available in four standard colors.
Parameters
Medium gas lift range:

 

seat 19.7'' - 24.0''

Large gas lift range:

 

seat 20.7" - 24.8"

Small gas lift range:

 

seat 18.5'' - 20.1''

User Height:

 

5'6'' - 6'6''

Body Type:

 

average, robust

Adjusting options:

 

seat height, backrest & armrests height

Seat dimensions:

 

width: 20'', depth: 18.1''

Max load:

 

330 lb 

Chair weight:

 

40 lb
Customer Reviews
11/15/2021
Daniel N.

Quebec
I recommend this product
Stronger back muscles, less pain
I LOVE THIS CHAIR. Having owned this chair for over 2 years now I can say it was worth every penny. I have stronger lower-back muscles and less back pain, plus it's comfortable - I would even say enjoyable to sit in. Highly recommend.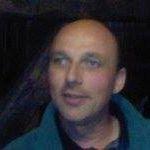 DL
10/07/2017
David L.
I have a lot of back pain due to 2 cracked vertebrae. I sit a lot for work . I used to sit on a regular office chair until I discovered the spinalis chair.it made all the difference for me. My posture has improved and therefore relieved my pain.I would recommend the chair to anybody that has back problems or just sit for long periods of time.it does work just need to try it.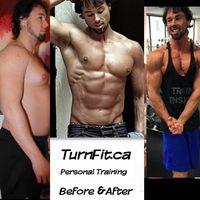 DT
08/31/2017
David T.
I absolutely love these chairs. I am a personal trainer and I deal with a lot of office rehab from improper core use. With the help of these amazing chairs and owners teaching you how to use the correct chair for your needs is simply amazing!!!